A Collection of Hematology & Oncology Articles
The practice of oncology and hematology is in constant evolution. These articles highlight some of the most notable advancements and discoveries in the modern medical world. We invite you to use this site frequently and collaborate with medical professionals across the globe.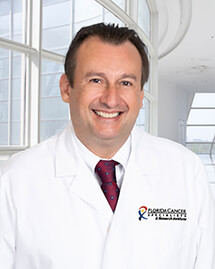 At Florida Cancer Specialists & Research Institute (FCS), our physicians and advanced practice providers are deeply vested in clinical research so that they may provide the most cutting-edge treatment options available to our patients.  In our own practices we are fortunate to offer over 300 clinical trials. We are equally supportive and interested in the cancer research occurring outside of FCS, as it too, impacts the care we provide. I welcome you to use this site, a collection of some of the most recent and relevant cancer studies, for your own research and understanding of the advances being made every day in the oncology world.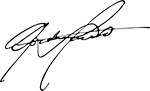 Lucio Gordan, MD
Chief Medical Officer of Therapeutics and Analytics
Immediate Past President and Managing Physician
For low-risk patients, less radiation is as good, I would love to hear input from Rad Onc. I did notice that the Rad Oncs I work with are adopting this.
Read More »
Bispecific antibody, still with toxicity though, although pts had pretreatment with obinutumzumab to mitigate CRS. Response rate 35% in pts who received  CAR-T therapy.
Read More »
In the world of maintenance, Taxanes don't add survival benefits.
Read More »
This trial is an eye opener, I know many practice this, but this trial shows that treating women with confirmed thrombophilia and a history of miscarriages with anticoagulation during pregnancy DOES NOT IMPROVE OUTCOME OF LIVE BIRTHS compared to surveillance.
Read More »
Another EGFR inhibitor beating chemotherapy in EGFR mutated NSCLC in the adjuvant setting.
Read More »
A small study but seems promising, for some patients surgery may not be needed after neoadjuvant therapy ( Triple negative and HER-2 neu positive). Colorectal surgeons in Orlando are avoiding surgery in some pts who respond to Neoadjuvant chemotherapy. Need more trials though.
Read More »
Seems like maintenance month, I believe we are all practicing this, but confirmation of the benefit of maintenance PARP inhibitors in ovarian ca even in those without HRD.
Read More »
Treatment With Adjuvant Abemaciclib Plus Endocrine Therapy in Patients With High-risk Early Breast Cancer Who Received Neoadjuvant Chemotherapy
FCS hematologist and medical oncologist James Reeves, Jr., MD co-authored a recently published study evaluating the monarchE randomized clinical trial. Findings of the study demonstrated benefits from treatment with adjuvant abemaciclib plus endocrine therapy for patients with hormone receptor–positive, ERBB2−, node-positive, and high-risk early breast cancer who received neoadjuvant chemotherapy before trial enrollment.