A Collection of Hematology & Oncology Articles
The practice of oncology and hematology is in constant evolution. These articles highlight some of the most notable advancements and discoveries in the modern medical world. We invite you to use this site frequently and collaborate with medical professionals across the globe.
At Florida Cancer Specialists & Research Institute (FCS), our physicians and advanced practice providers are deeply vested in clinical research to provide the most cutting-edge treatment options available to our patients. In our own practices we are fortunate to offer over 300 clinical trials across 37 locations including 3 dedicated Phase 1 Drug Development Units. We value every opportunity to share best practices and the latest research both within and outside of our institution. We welcome you to use this collection as a resource to support your own research and understanding as we strive together to advance cancer care one step at a time.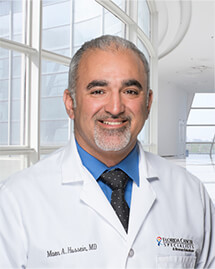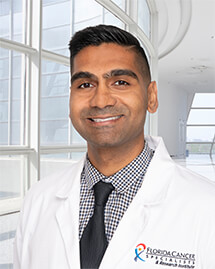 Interesting enough, a patient asked me this question last week. IT IS DOABLE and seems to help in improving PFS. I hope one of our FCS radiation oncologists will share their thoughts, too.
Read More »
Treatment With Adjuvant Abemaciclib Plus Endocrine Therapy in Patients With High-risk Early Breast Cancer Who Received Neoadjuvant Chemotherapy
FCS hematologist and medical oncologist James Reeves, Jr., MD co-authored a recently published study evaluating the monarchE randomized clinical trial. Findings of the study demonstrated benefits from treatment with adjuvant abemaciclib plus endocrine therapy for patients with hormone receptor–positive, ERBB2−, node-positive, and high-risk early breast cancer who received neoadjuvant chemotherapy before trial enrollment.