A Collection of Hematology & Oncology Articles
The practice of oncology and hematology is in constant evolution. These articles highlight some of the most notable advancements and discoveries in the modern medical world. We invite you to use this site frequently and collaborate with medical professionals across the globe.
At Florida Cancer Specialists & Research Institute (FCS), our physicians and advanced practice providers are deeply vested in clinical research to provide the most cutting-edge treatment options available to our patients. In our own practices we are fortunate to offer over 300 clinical trials across 37 locations including 3 dedicated Phase 1 Drug Development Units. We value every opportunity to share best practices and the latest research both within and outside of our institution. We welcome you to use this collection as a resource to support your own research and understanding as we strive together to advance cancer care one step at a time.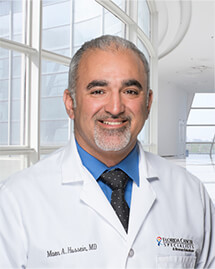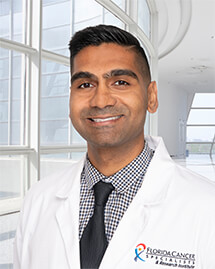 New criteria for response to therapy in high grade MDS, focuses on pt centered outcomes.
Read More »
Neoadjuvant immunotherapy is gaining momentum in breast (triple negative) and lung cancer, now showing promise in MSI high tumors.
Read More »
Although immunotherapy did not beat chemotherapy but was non inferior and with more favorable safety.
Read More »
I welcome additional comments from our Radiology Oncologists, but it seems patients may not need axillary surgery, this eliminated adverse events such as lymphedema.
Read More »
In this study, Cetuximab beat Bevacizumab in left sided KRAS wild type colon cancer.
Read More »
A way to avoid axillary dissection, with more neoadjuvant therapy treatments, this may help avoid unnecessary axillary dissection.Probably needs more validation with larger studies but is a good start.Also, the first related to radiological findings, so welcome input from our FCS Radiologists.
Read More »
Three trial updates confirm what we already know and practice.
Read More »
Burden of chemotherapy-induced myelosuppression among patients with extensive-stage small cell lung cancer: A retrospective study from community oncology practices
FCS medical oncologist and hematologist Lowell L. Hart, MD, FACP was first-author a study with FCS co-authors President and Managing Physician Lucio N. Gordan, MD, Director of Pharmacy Operations Kristen Boykin, Senior Vice President & Data Officer Trevor Heritage, PhD, and (Retired) Vice President of Pharmacy Services Ray Bailey BPharm, RPh, that evaluated ES-SCLC patients with chemotherapy-induced myelosuppression over a seven-year period, from January 2013 through December 2020. Within this cohort, 98% of the patients experienced at least one myelosuppressive episode following chemotherapy treatment, leading to the need for supportive care, creating additional costs in health care management and time lost in treatment for ES-SCLC.