A Collection of Hematology & Oncology Articles
The practice of oncology and hematology is in constant evolution. These articles highlight some of the most notable advancements and discoveries in the modern medical world. We invite you to use this site frequently and collaborate with medical professionals across the globe.
At Florida Cancer Specialists & Research Institute (FCS), our physicians and advanced practice providers are deeply vested in clinical research to provide the most cutting-edge treatment options available to our patients. In our own practices we are fortunate to offer over 300 clinical trials across 37 locations including 3 dedicated Phase 1 Drug Development Units. We value every opportunity to share best practices and the latest research both within and outside of our institution. We welcome you to use this collection as a resource to support your own research and understanding as we strive together to advance cancer care one step at a time.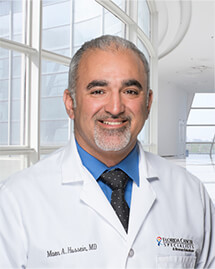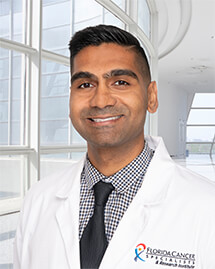 Erdafatinib was compared to chemo in the >=2nd line in patients who had FGFR2/3 mutations, fusions or alterations with metastatic bladder cancer. Survival endpoints were superior in the targeted group with a overall survival of 12 vs. eight months. In my experience, the challenge with this group of targeted agents is tolerability.
Read More »
Burden of chemotherapy-induced myelosuppression among patients with extensive-stage small cell lung cancer: A retrospective study from community oncology practices
FCS medical oncologist and hematologist Lowell L. Hart, MD, FACP was first-author a study with FCS co-authors President and Managing Physician Lucio N. Gordan, MD, Director of Pharmacy Operations Kristen Boykin, Senior Vice President & Data Officer Trevor Heritage, PhD, and (Retired) Vice President of Pharmacy Services Ray Bailey BPharm, RPh, that evaluated ES-SCLC patients with chemotherapy-induced myelosuppression over a seven-year period, from January 2013 through December 2020. Within this cohort, 98% of the patients experienced at least one myelosuppressive episode following chemotherapy treatment, leading to the need for supportive care, creating additional costs in health care management and time lost in treatment for ES-SCLC.